Small, handpicked groups based on shared interests
Connect over unique, engaging experiences
No swiping, time-wasting
or planning required
Meet friends, not flakes 👯‍♀️
Safe
Secure
Intuitive
Inclusive
Join for free
1. Introduce your wonderful self
We've tried to make this a fun & easy process. Don't overthink it!
2. We'll round up your kindred spirits
Based on your interests & profile, we'll curate an initial group of folks we think you'll like.
3. And we'll set up an event just for y'all
You'll receive an invitation with all the details.
4. RSVP & reserve
your spot
Purchase a ticket to reserve your place, mark your calendar, and get excited!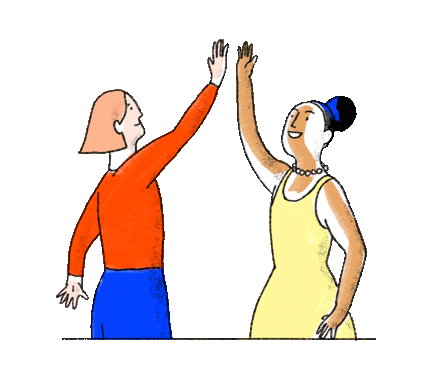 5. Go have fun
with your people
All you have to do is show up with a smile. All the logistics have been handled for you :)
We'll ask for your feedback after each event. Tell us if you'd like to see any of the attendees at another event. We encourage you to exchange information to make future plans together. We'll update your preferences and continue curating unique events just for you!
"I love that Refrosh does the hard work for me. I don't have to worry about any of the awkward parts of trying to make new friends. And I've met great people!"
Elizabeth S. in Austin, TX
What are you waiting for?